Constantinople Domed Earrings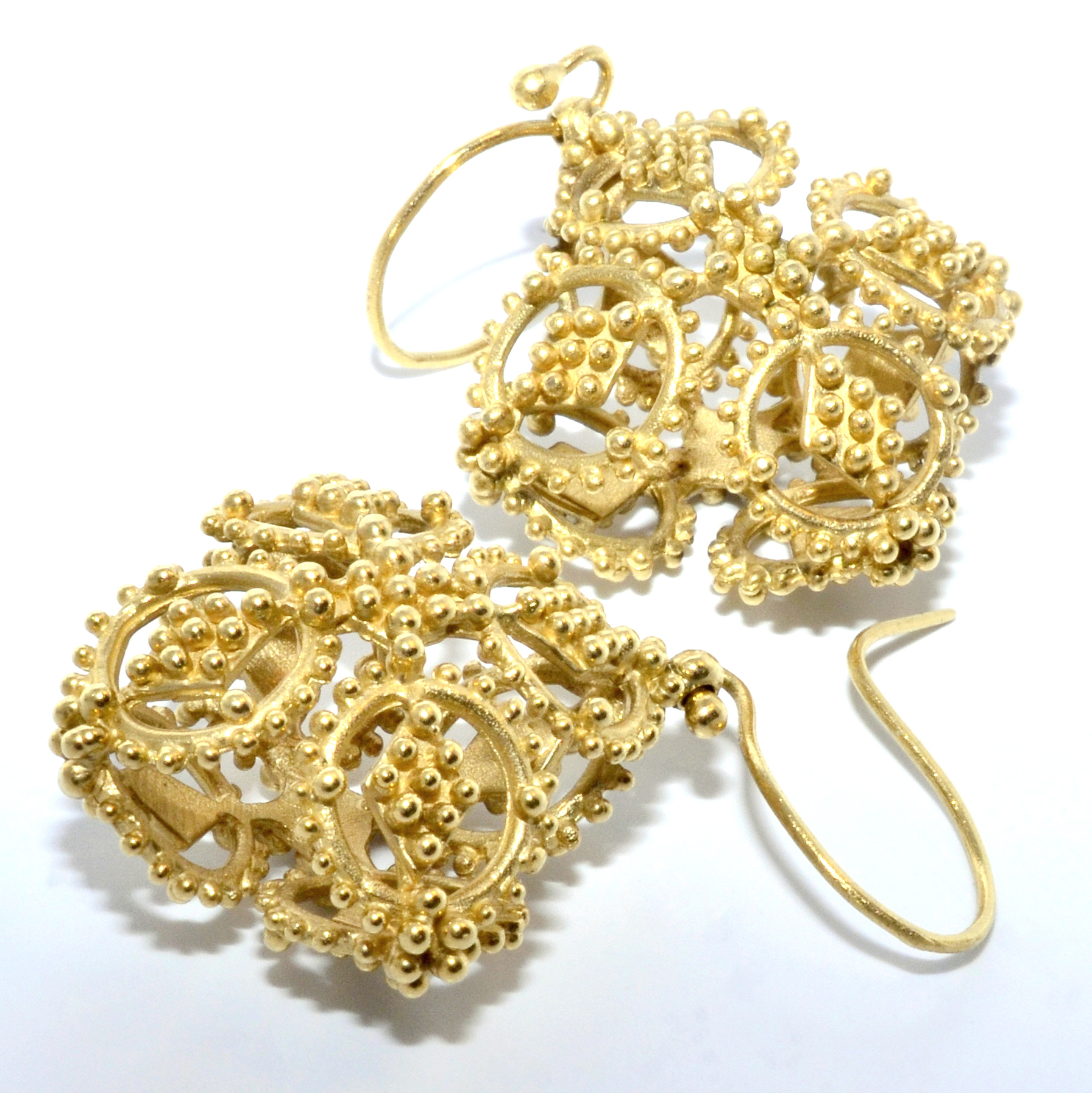 Constantinople Domed Earrings
The "starlit or moonlit" domes of W. B. Yeats' "Byzantium" reworked in opulent gold...
Materials
18k solid gold, granulation; hand fabricated
Dimensions
The earrings weigh 8 grams each
Length from top of ear wire to bottom of earring 1-1/2"

The Constantinople Domed Earrings are hand crafted to order. Please allow 3-5 weeks for fabrication.

A one-of-a-kind, hand crafted, timeless heirloom.