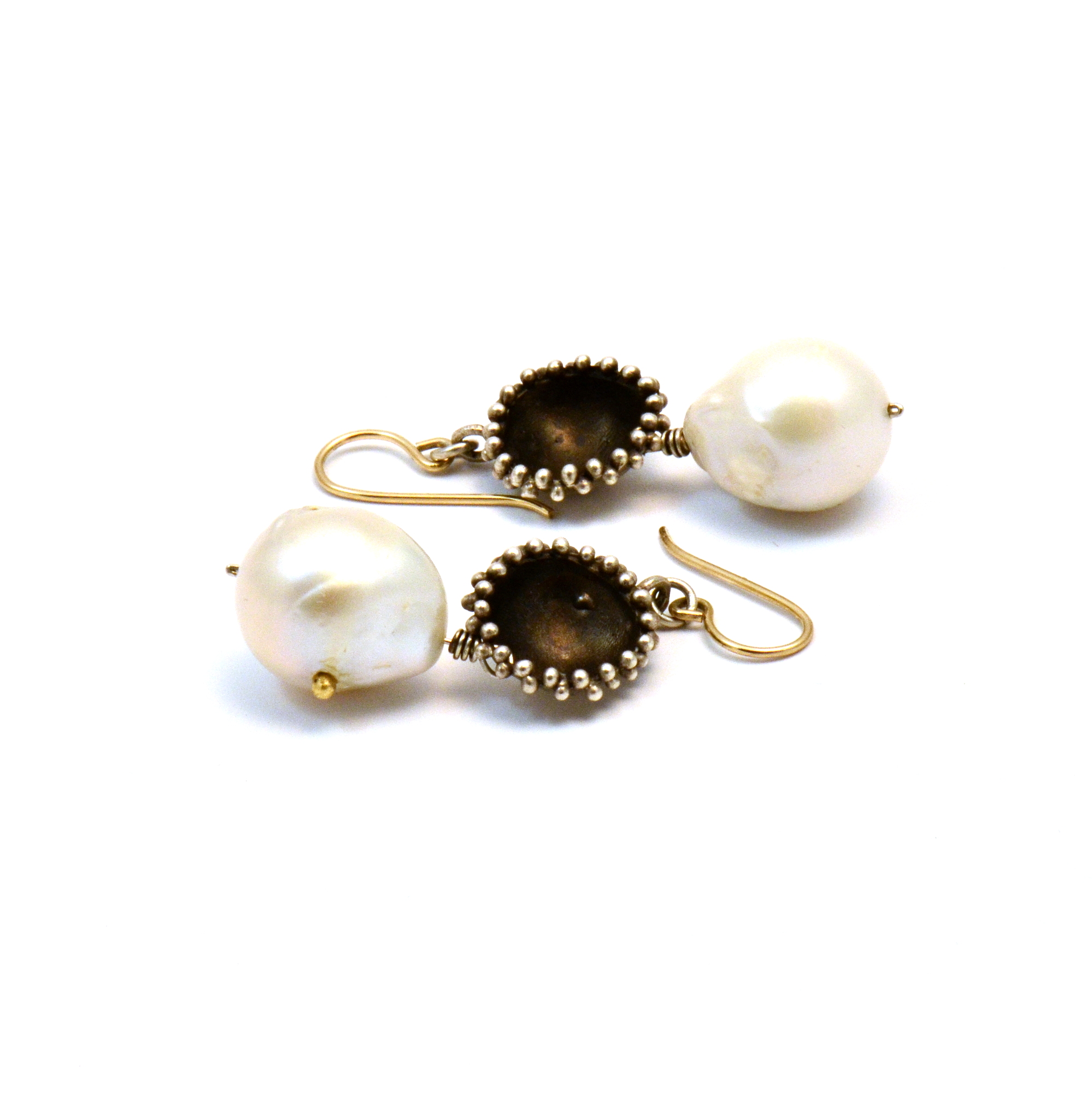 Toscana Pearls
Two darkened sterling silver hand fabricated and granulated cups brim over into beautiful, luminous white baroque pearls. One dimpled pearl sports an 18k gold bead.

Beautiful, edgy, ancient and modern earrings reminiscent of the frothing stone springs that dot the Tuscan landscape.

Materials
Sterling silver, 18k gold, 14k gold, baroque pearls; hand fabricated from 18k gold and sterling silver sheet and wire

Dimensions
Length of each earring 1.85"
Each earring weighs 6 grams

A one-of-a-kind, hand crafted, timeless heirloom.

Ready to ship.
sold out